Réservation
Click on the button below to access the Quandoo booking pop-up
Restaurant Pizzeria
Cantina Canaletto
An ambience where one's senses are continuously stimulated. A tasteful atmosphere, free of constraints or formalisms. As simple and natural as the materials and ingredients we use.
Find out more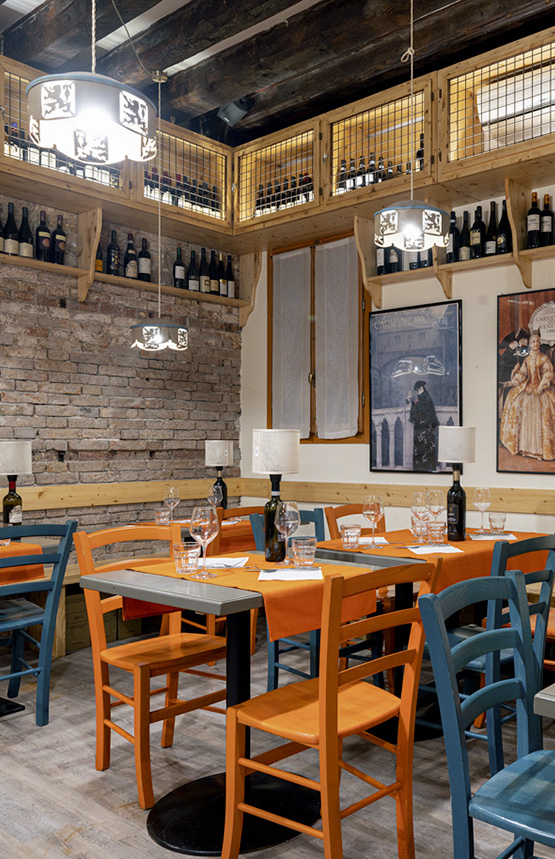 Meat, fish, sweet...
Restaurant Gourmet
Excellent quality cuisine without formal pretensions, created by Roberto and Miki with ingredients from all parts of the world.
Find out more
Piatto tipico Veneziano con sarde, gamberi e sogliole. Accompagnato con polenta casalinga, cipolla di Tropea in agrodolce e pinoli.
TENTACOLO DI PIOVRA
€ 15.00
Piovra croccante su coulis di peperoni e ortaggi bolliti, ripassati in olio EVO. La croccantezza esterna e la morbidezza interna della piovra viene data dalla particolare cottura in due fasi: la bollitura e la grigliatura.
BACCALÀ VENEZIANO
€ 14.70
Merluzzo lasciato a bagno in aqua corrente per 3 giorni, diliscato, bollito e lavorato al mortaio con olio EVO e pepe nero di sarawak.
BELLAVISTA DI ASTICE
€ 24.90
Piatto di mare di grande effetto e molto gustoso. La morbida polpa dell'astice, molto prelibata e invitante, viene servita con un sugo al pomodoro che lega questi buoni sapori in maniera sublime.
RISOTTO DI PARANZA
€ 16.90
Riso Vialone Nano, Verona I.G.P., con cozze e crostacei misti. Il risotto viene cotto direttamente nel sugo di pesce e insaporito con porro, zafferano e olio EVO.
OSSOBUCO CANALETTO
€ 17.90
Ossobuco di vitello a cottura lenta (72°) con gremolata di prezzemolo, sugo di pomodoro, sedano, carote, limone, il tutto sfumato al vino bianco e accompagnato da patate di montagna al forno condite con olio EVO.
Stinco di Agnello Veneto, brasato al forno con riso e ortaggi. Un piatto tipico della tradizione Pedemontana equilibrato ed emozionante.
FRITTO E CROCCANTE
€ 18.90
Frittura di pesce misto e crostacei selezionati servita con polenta grigliata di nostra produzione.
Tagliata di tonno fresco scottato alla piastra ed arricchito con sesamo e succo di limone. Servito su letto di misticanza ed abbinato ad un tortino di verdure ed ortaggi di stagione.
Salmone fresco sfilettato tagliato a tranci e aromatizzato con ..., dorato al forno servito su letto di misticanza ed abbinato ad un tortino di verdure ed ortaggi di stagione.
Birthday parties, graduation, business dinners
Your important moments
At Canaletto you can breathe an air of celebration!
A cheerful and carefree atmosphere ready to frame your special days.
We will take care of all the details, from the creation of the menu to the table decoration, to make you arrive relaxed and think only of enjoying the evening.
The love for quality, attention to detail and the smile of the staff
will be the guarantee of the success of your event.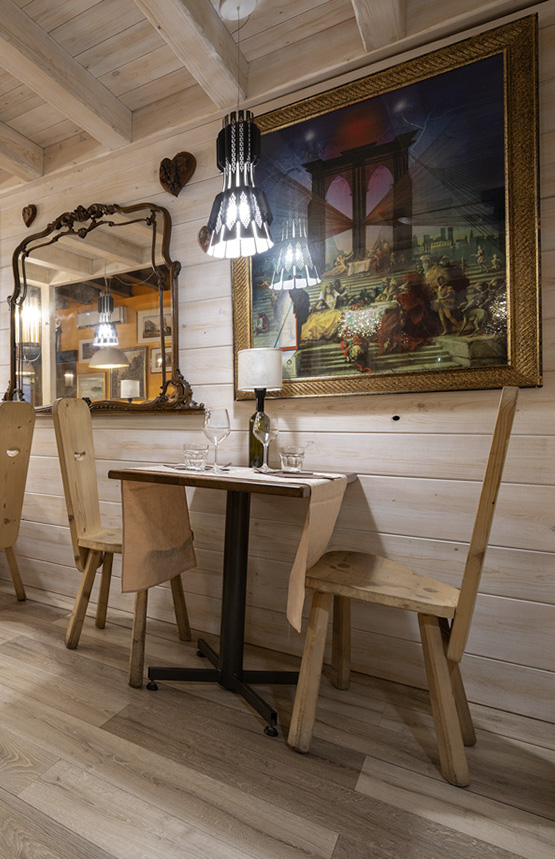 Come and visit us
Where we are